Urcinol: Uric Acid Supplement
PREMIUM PAIN RELIEF AND URIC ACID MANAGEMENT
PurMEDICA's URCINOL Supplement has been on the market for 10 years. We've seen many other supplements come and go since Urcinol was developed and first hit the market in 2007. We have sold over 250,000 bottles of Urcinol the last 10 years. We are committed to helping you get the relief you need.
Uric Acid Flare-Ups are painful and often caused by the accumulation of sodium uric acid in the fluid around the joints, tendons, and other tissues. Any of these symptoms could be a sign your body is fighting a flare-up.
Warm, burning pain with swelling in and around a joint, such as fingers or knee. Flare-ups usually start in a big toe joint.
Pain usually begins during the night. Even light pressure from a sock or sheet is intolerable.
Pain or discomfort suddenly increases and lasts most of the night, then gradually subsides over several days
Peeling, itchy skin that may appear red and infected around the affected joint.
Limited mobility in the affected joint
Lumps or nodules around the affected area.
Flu-like symptoms, including fever and chills.

THE SAFETY AND QUALITY OF OUR PRODUCT IS OUR #1 PRIORITY TO ENSURE YOUR PEACE OF MIND
At PurMEDICA we take product quality and safety to new levels and follow a strict manufacturing process.
PROUDLY MADE IN USA. All our supplements are manufactured in the USA. We establish stringent quality control standards in our state-of-the-art manufacturing facility and manufacture all our supplements to exceed expectations and industry standards. Being a professional grade supplement company means that we use only natural and high-grade raw ingredients, which are routinely tested for purity and quality.
PRODUCT SAFETY. Urcinol has 2 safety seals: a pre-perforated neck-band and a heat-induction inner seal.
MANUFACTURING PROCESS. During the manufacturing process, we analyze samples every 11 minutes and visually inspect every single bottle at the end of the production line.
TESTED FOR HEAVY METALS. No other brand looks at quality the way we do. We devote the time and personnel to verify ingredient safety, and test for purity and quality at multiple steps, all to make sure Urcinol is tested for solvent residues, heavy metals, pesticides, and toxins. The result? We created a higher level of purity, safety, and quality for a superior product.
SUPPLIER AUDIT. We Purchase all of our ingredients from suppliers that go through a very thorough audit process to ensure they can meet our strict safety and quality guidelines.
THIRD PARTY TESTED. Here at PurMEDICA, quality, safety, and efficacy are of utmost importance. After our supplements are manufactured, labeled and sealed, we take things a step further by enlisting 3rd party, independent labs to test once again for purity and potency. These labs further analyze our completed products to ensure and verify that the ingredients in our products are pure, safe and in the appropriate amounts as listed on our labels.
OUR COMMITMENT TO EXCEPTIONAL QUALITY. At PurMEDICA, we create superior products by combining the power of science and technology with the wisdom of nature. Our mission is to improve the lives of those that trust our high-quality supplements to enhance their health. Integrity and quality steer everything we do, and our commitment to our customers is to produce the highest quality nutritional supplements.
URIC ACID FLARE-UP SYMPTOMS
Urcinol is a dietary supplement formulated to help provide daily nutritional support for healthy uric acid levels. It is a synergistic blend of 8 natural ingredients. It is designed to reduce painful inflammation caused by uric acid then help maintain healthy uric acid levels. The careful formulation of the most powerful natural products combined with the highest standards of manufacturing to create the best all-natural product on the market.

Relieve Pain and Support Joints
Urcinol Cantaines powerful natural pain killers that help reduce pain and help support healthy joint function.*
Reduce Swelling and Inflamation
Urcinol Contains anti-inflamitorys that help reduce swelling and get you back on your feet *
Help Maintain Healthy Uric Acid Levels
Urcinol Contains ingrdients that help maintain healthy Uric acid levels.*
Turmeric Root (Curcumin)
An anti-inflammatory that is more powerful than Cortisone. Turmeric root safely reduces inflammation and pain in fingers and other joints.*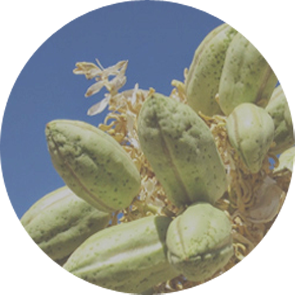 Yucca Stalk Extract
Contains saponins, which are natural pain killers and the precursors to Cortisone. Saponins reduce soft tissue swelling.*
Banaba Leaf Extract
Contains VAD, which works to lower uric acid levels naturally by inhibiting xanthine oxidase from converting purines into uric acid.*
Acai Fruit Extract
Contains strong antioxidant properties and works in conjunction with Banaba Leaf; to continue lowering uric acid naturally.*
Artichoke Leaf Extract
Most sufferers have excess uric acid build up as a result of their body's inability to manage this metabolic waste. Artichoke safely promotes the excretion of uric acid.*
Milk Thistle Seed
A powerful antioxidant that helps strengthen liver and kidney cells by stimulating protein synthesis in these cells.*
Recommended Use: Adults take As a dietary supplement take two capsules daily., on in the morning and one an hour before bedtime. Take with a full glass of water. Drink 5 to 8 (8oz) glasses of water throughout the day.
Other Ingredients: Gelatin (from the capsule), Cellulose, Stearic acid, Magnesium stearate and Silcon dioxide.
Contains no yeast, dairy, starch, sugar, wheat, artificial colors or flavors, or preservatives.
Warning: As with any dietary supplement, consult your physician prior to use. Keep out of the reach of children. Do not use if you are pregnant or breast feeding. Store in a cool, dry place with lid tightly closed. Do not expose to excessive heat.